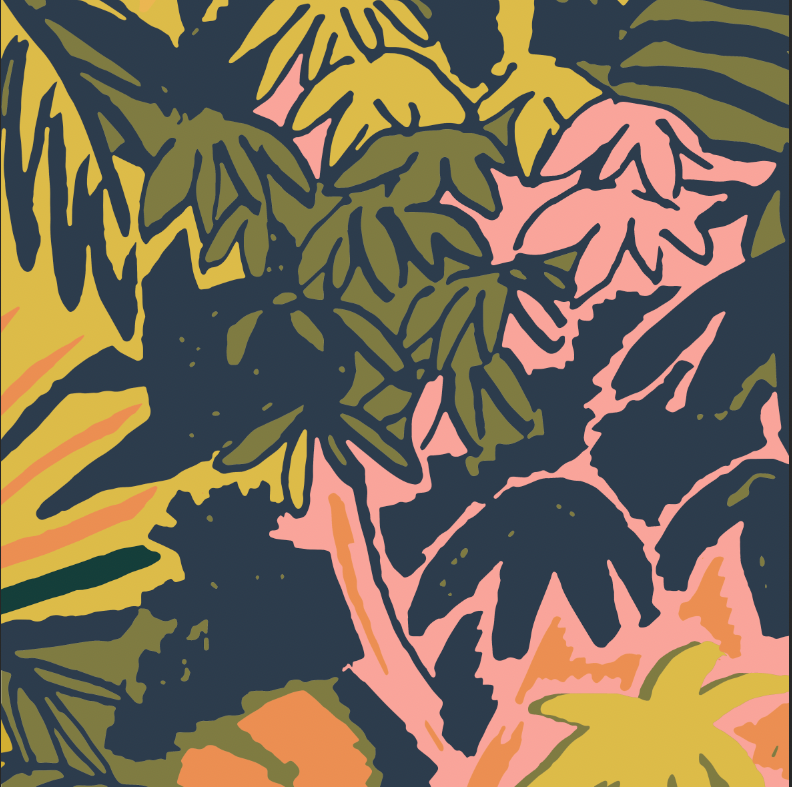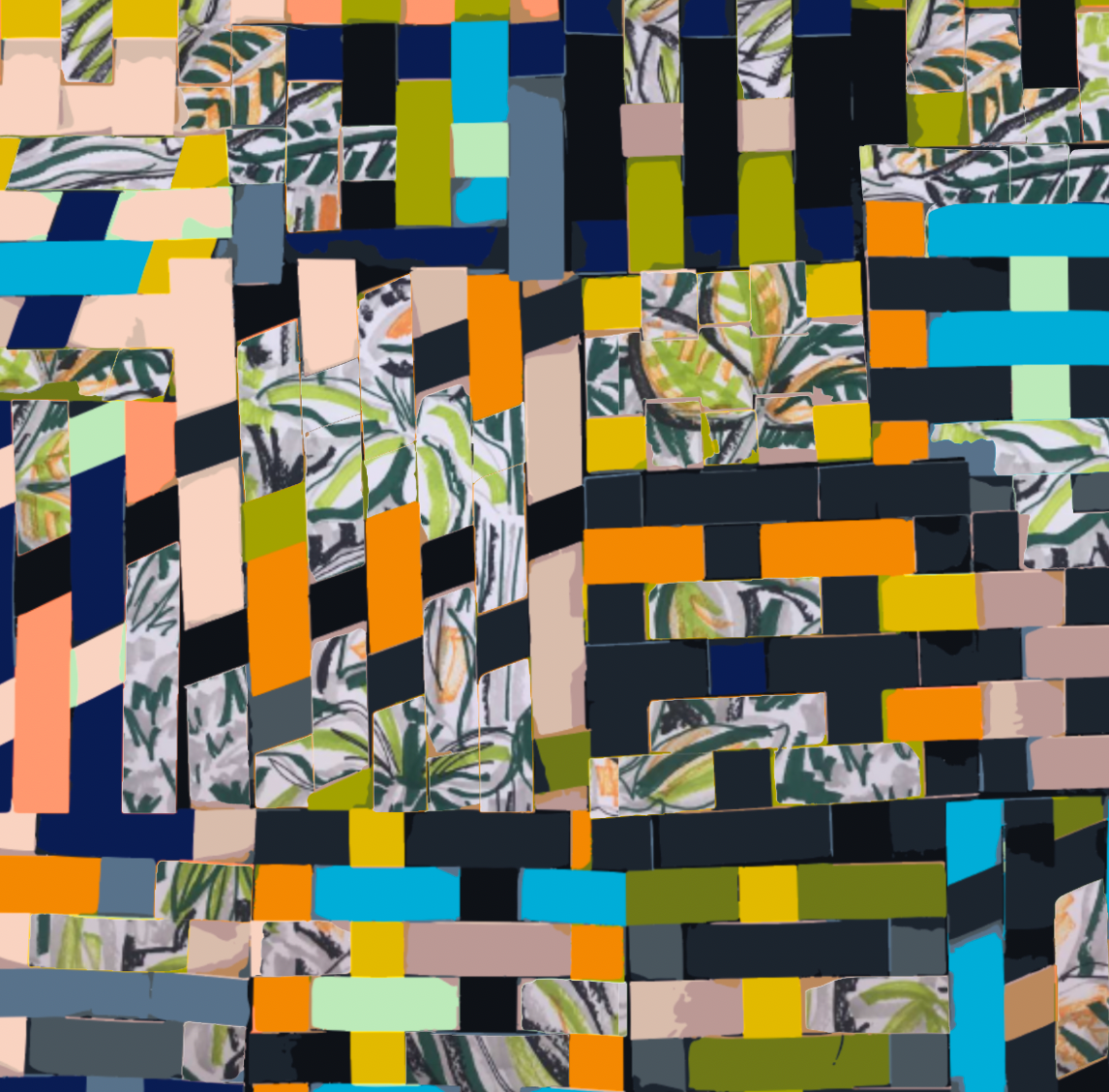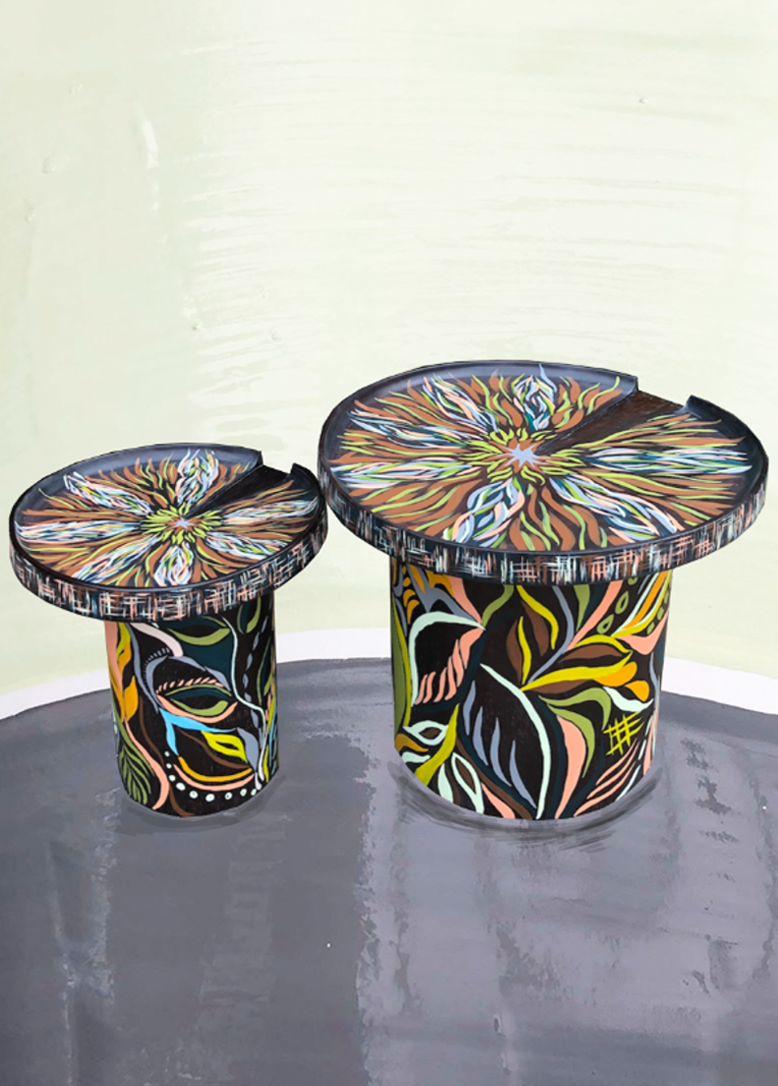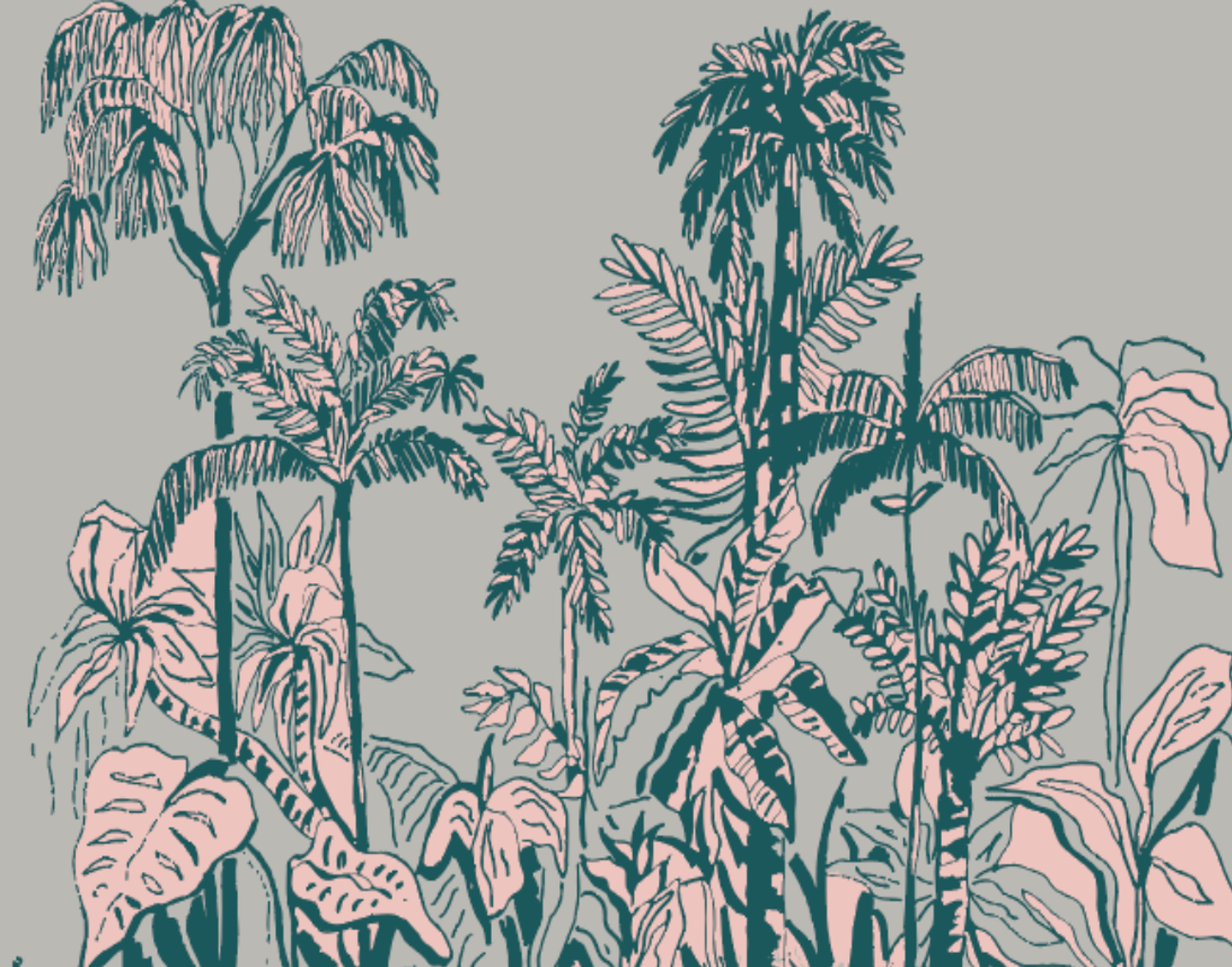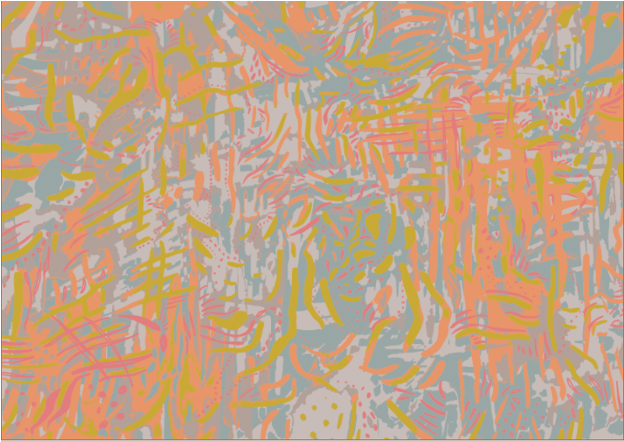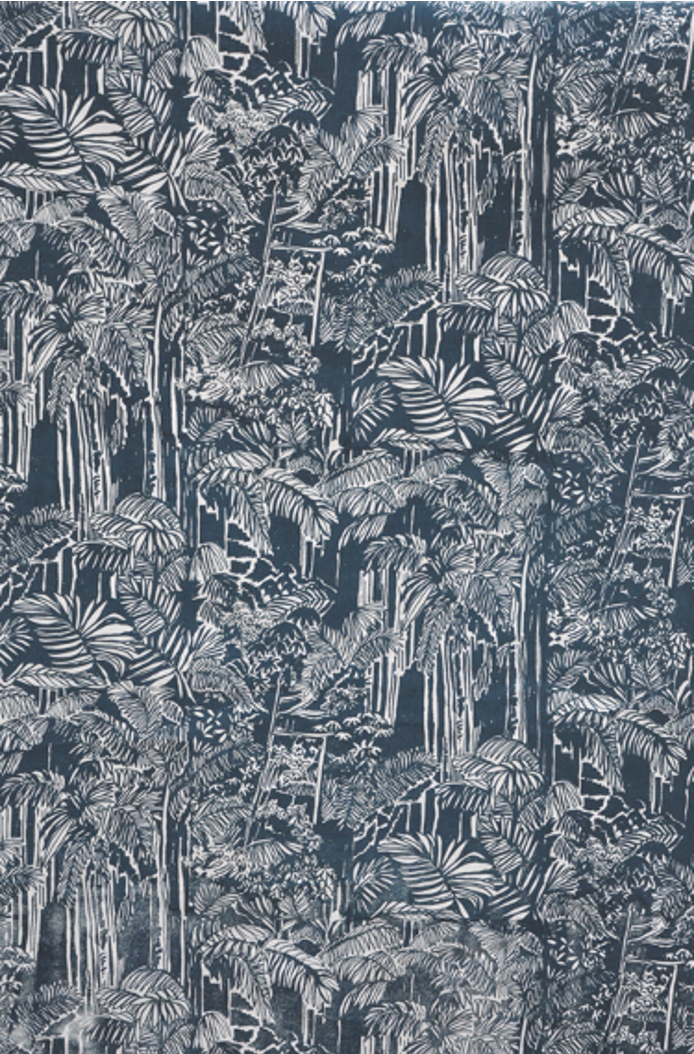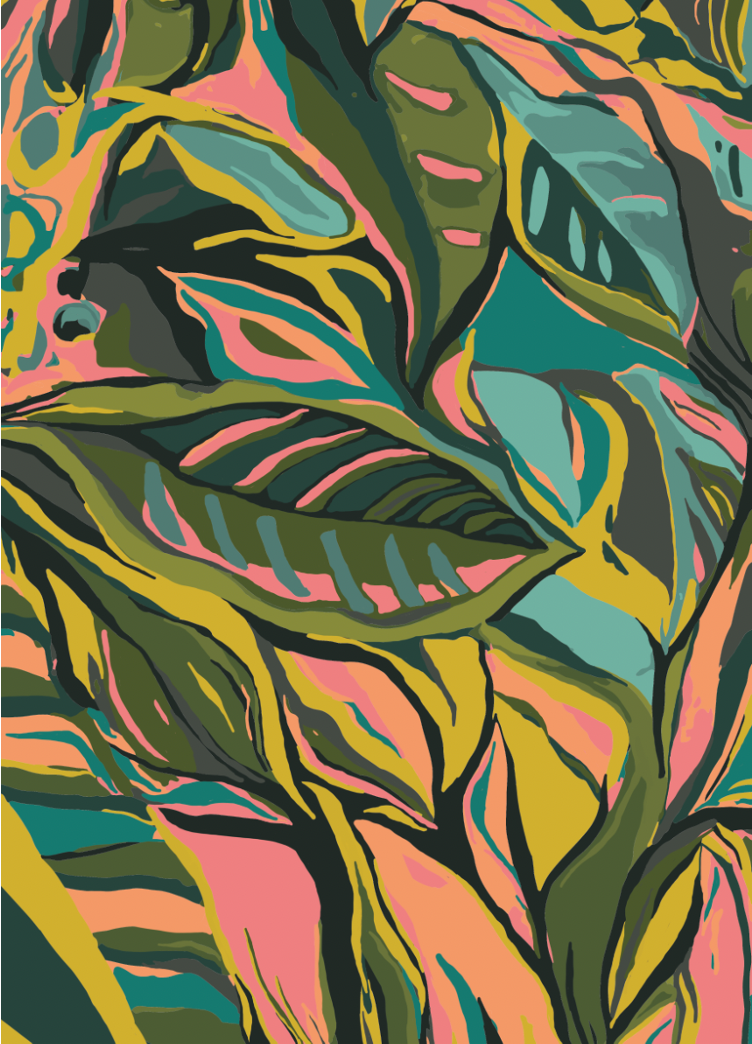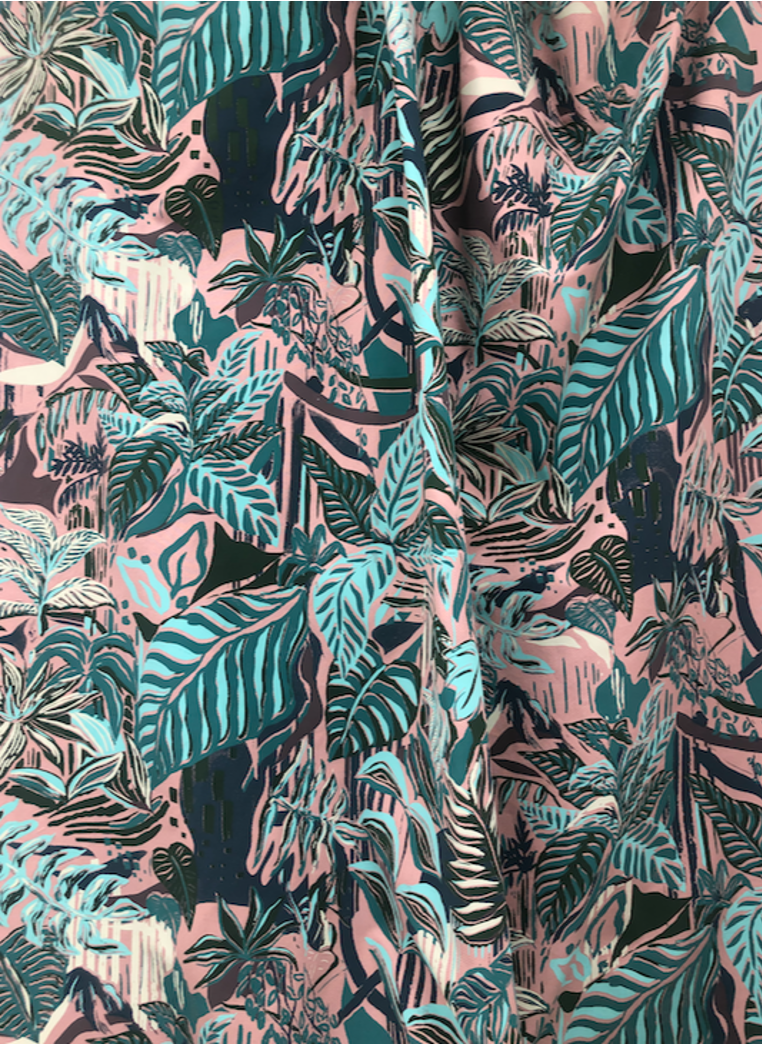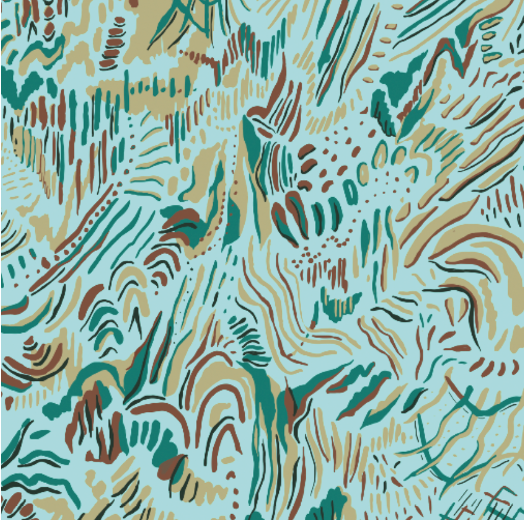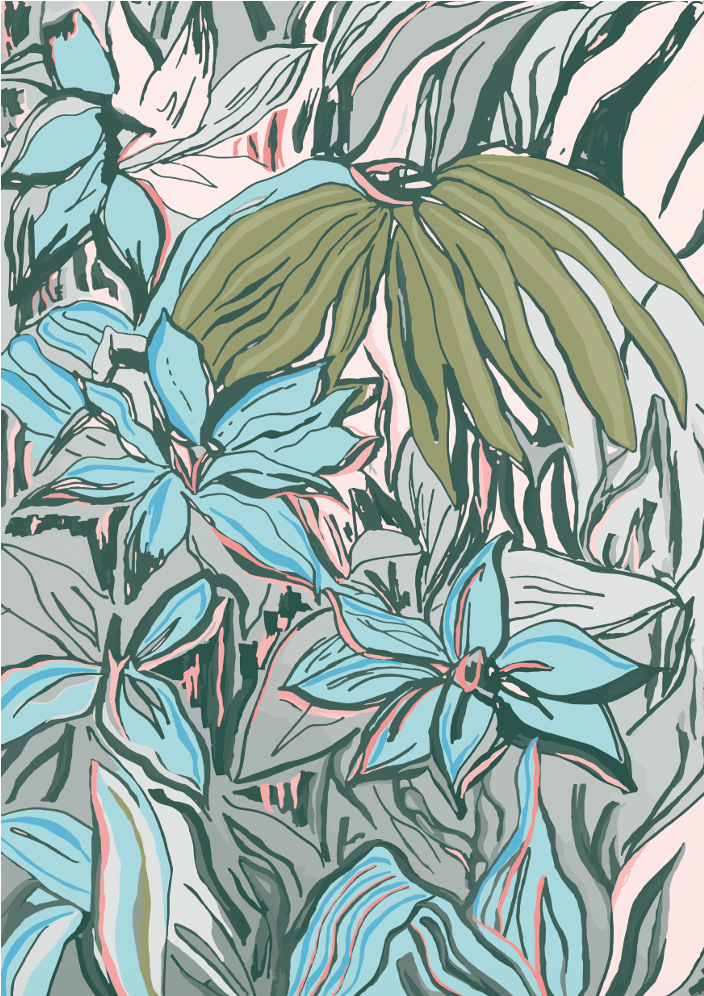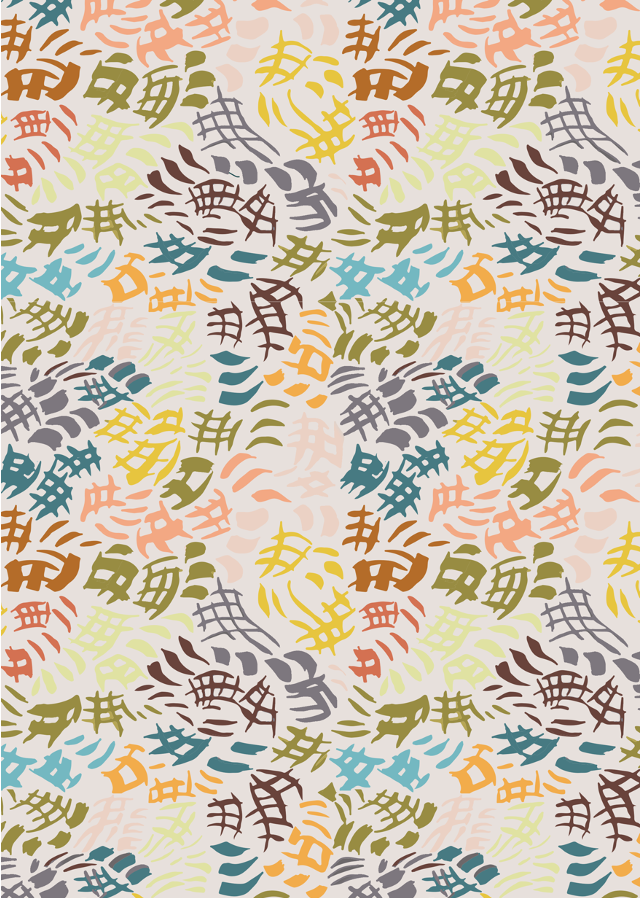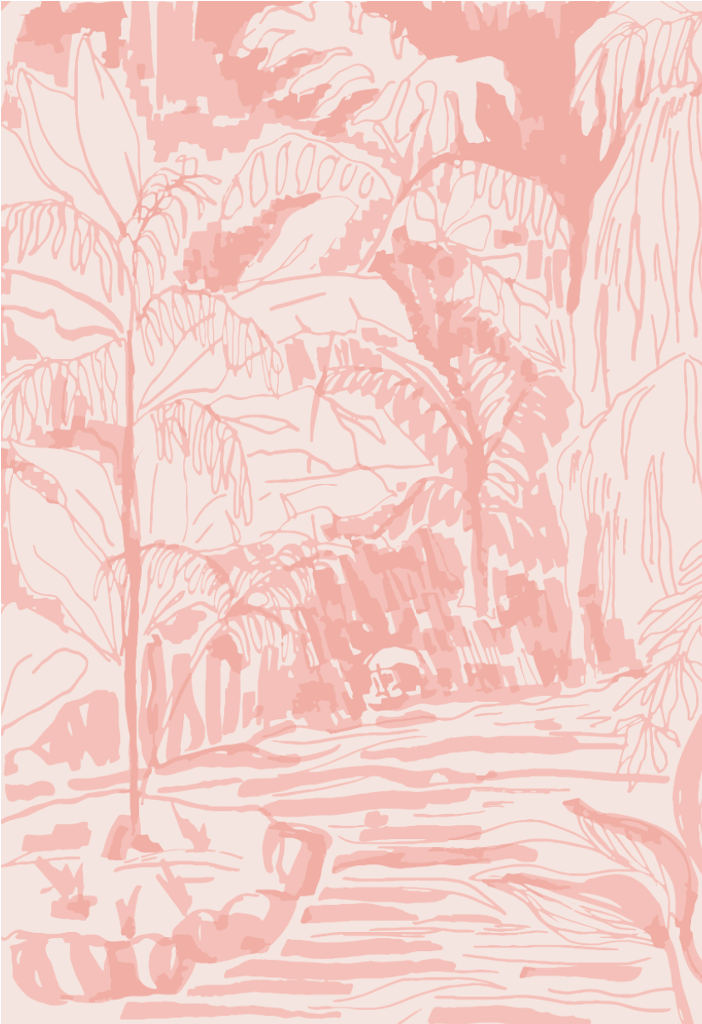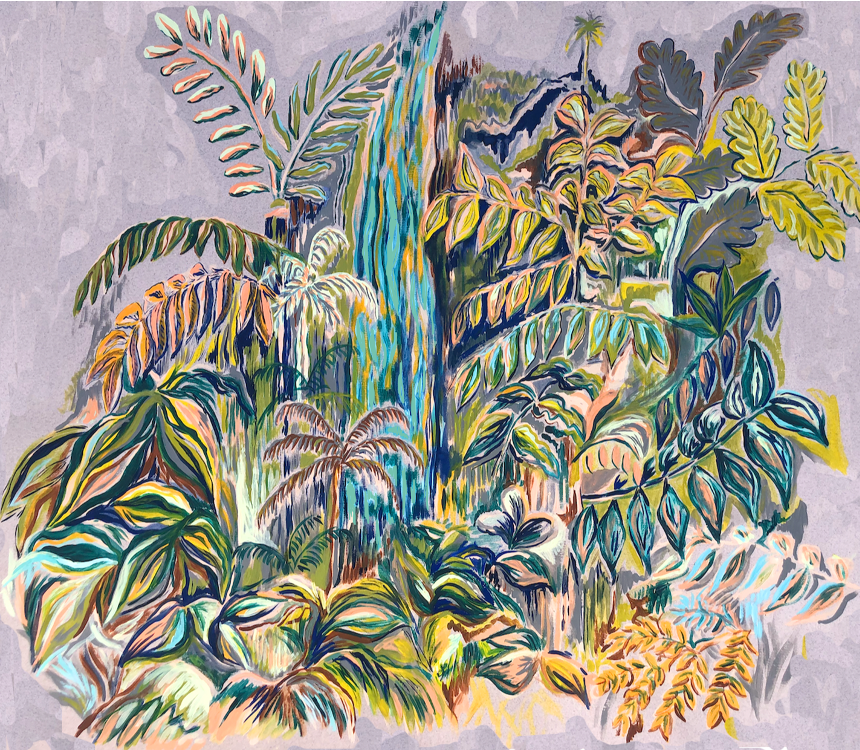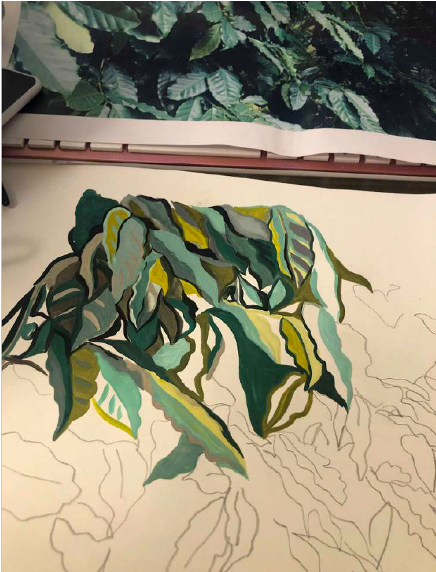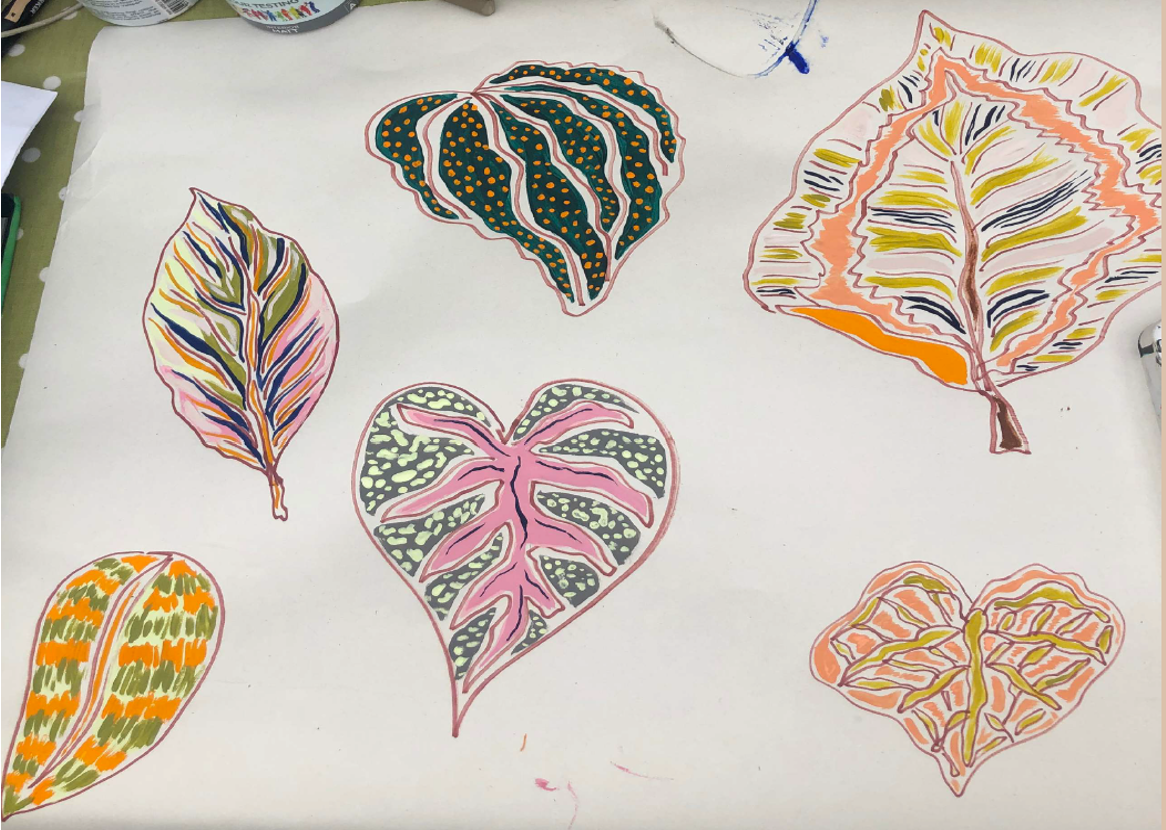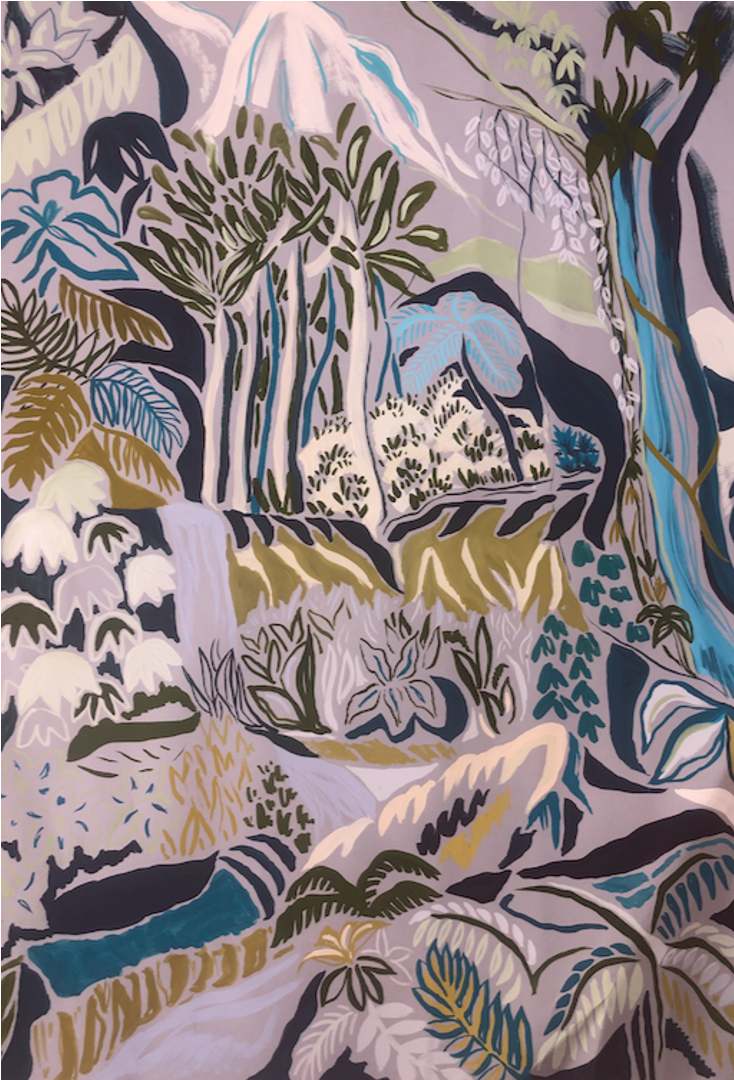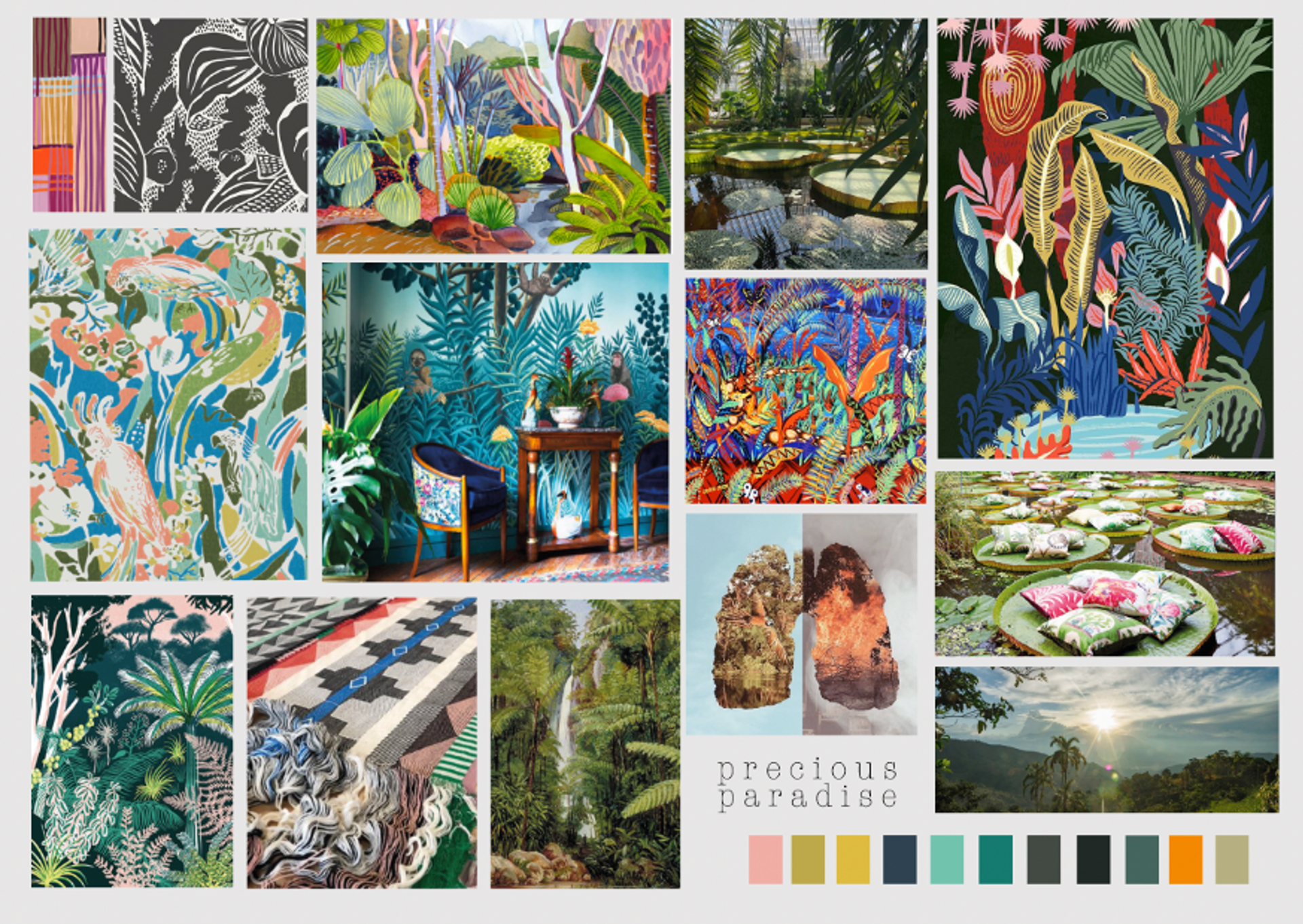 'Precious Paradise' is an interior collection made to celebrate the beauty of the amazon rainforest. My conscious designs fit a summer collection to reflecting the Amazon, showcasing the importance of it. The Amazon is the biggest deforestation front in the world and interventions are urgently needed to prevent a large-scale, irreversible ecological disaster.

 It has therefore been important to me to produce a collection created to be as sustainable as possible, exclusively  using plant-based and recycled materials.  I have made my project unique through the use of combining natural forms, landscape and tribal references from the Amazon.
 I have designed my own tables for this project constructed from sustainable wood with the help of my dad who is a carpenter.  The shape of the furniture pieces are inspired by lily pads in the rainforest. I have been stimulated by contemporary bespoke furniture.
I used my digital skills to push forward my graphic and illustrative style in my designs. My collection is formed of statements and co-ordinate prints. My additional woven coordinate designs which are protypes of what would of been made with recycled materials in my colour palette. The collection is a mixture of wallpapers, upholstery and rug designs that all tie together to be visualised in luxury eco-lodges where the target audience can escape with positivity in helping to love the planet.